Hip Hip Hooray, we've got holiday spirit – how about you?! We are kicking off the Christmas season with a special holiday series featuring the women behind our beautifully crafted events and the heart of our company: the planners. What better way to get to know them than an inside look of their own individual holiday spirit! Each day, one of our planners will be sharing the details about their Christmas traditions, decorating, gifting and personal must-haves for this season!
What colors do you use in your home for decorations?
Bright and primary- our tree includes every color of the rainbow and variations thereof. The only thing I don't do is colored lights! I prefer a clear bulb to up light our ornaments.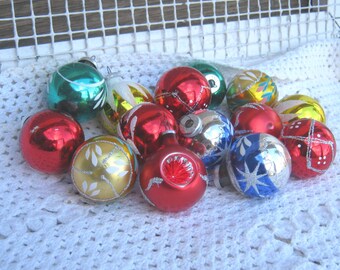 What is your favorite holiday tradition and why?

I love decorating the tree with my family. The anticipation of unpacking the ornaments and revisiting all the moments in time and remembering the story behind each one. Some were won at an annual ornament exchange, some gifts from friends, some hand crafted by my children and loved ones, some purchased in another state or country and others passed down from generation to generation. They all have meaning and seeing them in one place together humbles me and causes me to understand Christmas to a greater degree.
What is your go-to gift for holiday parties/others?
A good bottle of wine or champagne- I love picking out fun wine labels…packaging is everything! Gotta be thoughtful and clever with presentation.
1) Individual family portraits painted by Daniel Ortiz, local photographer and artist. They'll be on our wall by Christmas!
2)
Elegant stationery
an old friend bought me a box of
Cartier note cards
and each letter was a joy to mail.
3) Gifts cards…I think I maybe a difficult person to buy things for! I always need a massage, I love gift certificates and fun money for resale shopping. It's the gift that keeps giving!
///
Check back tomorrow for another planner and more holiday spirit!